Pakistan is home to a variety of stunning lakes, some of which are more well-known than others. However, some locations' beauty goes unnoticed because they are located in remote areas and are inaccessible due to no paved routes. Mahodand lake, a paradise for beauty lovers, is one of them and is becoming an increasingly popular tourist destination. You'll discover everything you need to know about Mahodand Lake in this blog.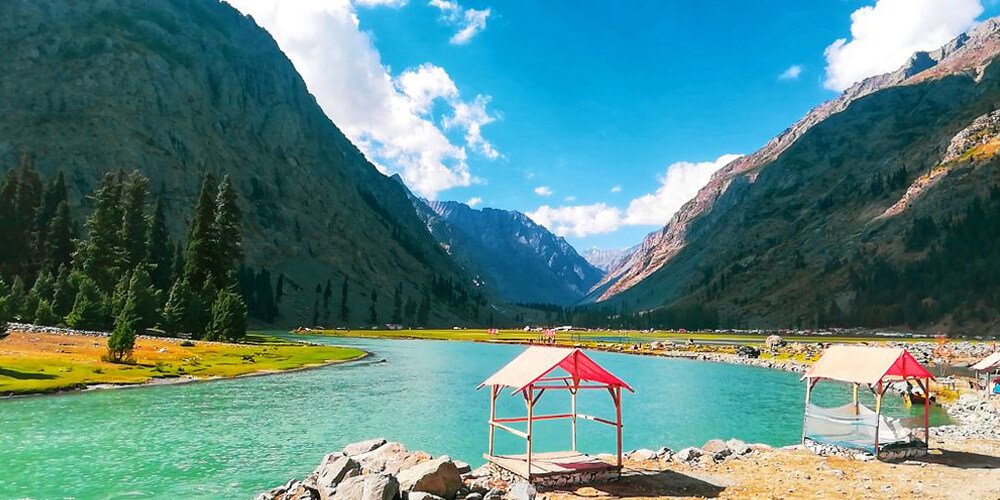 Where is Mahodand Lake?
The beautiful Lake, in the upper of Kalam Valley's glacial alpine hills, has become a tourist destination between the glaciated alpine heights. Since the road was opened for transportation, nature lovers from Pakistan and Abroad have been flocking to it. It's situated in the Ushu Matiltan Valley, which is about 42 kilometres from above the main town of Kalam Valley.
Some passionate travelers and photographers make an effort to reach the lake by trekking. In this way, they want to go through intimate nature and closely explore the natural beauty and local living and traditions. But the trip in a 4×4 jeep is recommended and worth visiting. The beautiful Lake is located in the Hindu Kush range of mountains at 9,400 feet (2,850 meters) and covers two kilometers in length by width. The distance from Kalam to the lake is around 38 to 42 kilometers.
How to get to Mahodand Lake?
Start your adventure by driving to Usho in a 4×4 Jeep early in the morning. You'll pass through Kalam Forest before arriving at your first stopover in Usho. You'll encounter nomads on your journey who will be grazing their animals, so continue to Matiltan and then call at Mahi Banal, which is one of the most lovely locations along the route and an ideal location for photography.
After an hour, you'll arrive at the Mighty 22 Falls, which is another well-known attraction. These falls are breathtaking in the summertime when they become a stunning sight that you'll never forget. With all of the different things to purchase, you'll probably be on your way for quite some time. On your route, you'll encounter several tourist shops and other sellers, so you won't have to worry about stopping at a restaurant or getting a cold drink. After that, you'll come across Chashma-e-Shifa, which locals believe has water that can cure any illness. Make the most of your visit to this area by soaking in its beauty.
Stop at Mount Falak Ser for the next leg of your journey. It's the tallest peak in the Swat Valley, with an elevation of 15 to 20 minutes from the Lake. If you're visiting Mahodand Lake, it's a must-stop.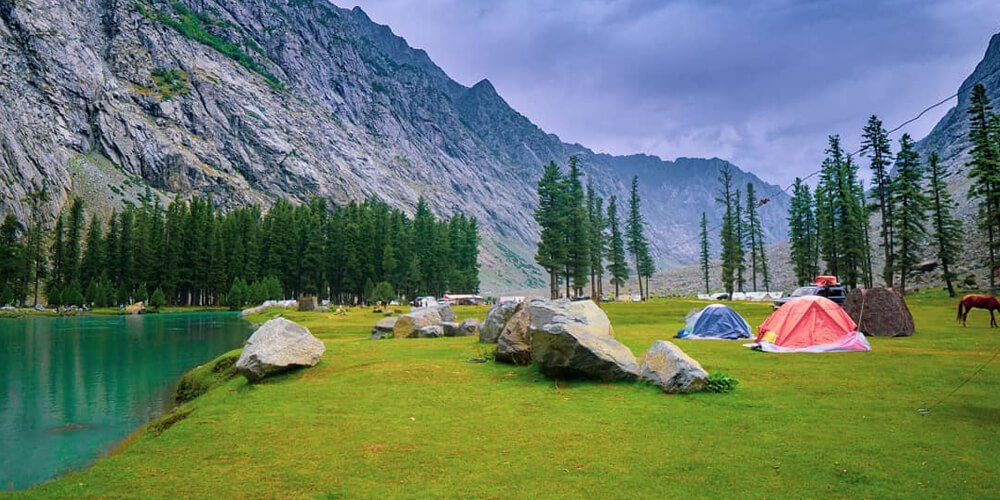 Things to do in Mahodand Lake
The pine-forested park is known for its cold water and lots of trout. It additionally offers numerous little waterfalls that tourists may visit. The landscape is lush, with meadows, forests, and clusters of cedar trees and pine trees dotting the vista. You may view lovely snow-capped mountains in the distance. Flowers of various colors and shapes adorn the scene, adding to its appeal.
How is Mahodand Lake weather?
Because it is entirely covered in snow during the winter season, it becomes difficult to reach the lake. In addition, there is a danger of avalanches within the region. Even during some months of summer, snowfall can be predicted. That is why the lake is only open during the summer, making this the ideal time to visit.
Camping in Lake
The region is referred to as a paradise for thrill-seekers and nature enthusiasts. Locals from all over the country extol its lush greenery and stunning vistas, popular with tourists. However, because of its isolated position, there are no adequate hotels or structures in the area. To compensate for this, locals from the valley have put up tents and camps to help travelers. But from the last two years, some moderate glams and wooden pods have been established for those travelers who want something more different and adventurous. Horseback riding and boat trips are also readily available on the lake.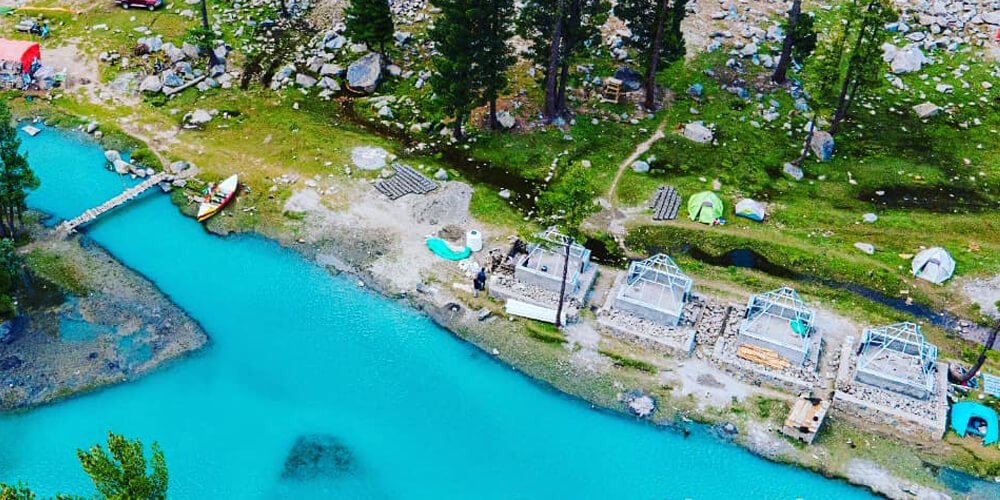 Tours to Mahodand Lake
Tourists are interested in visiting this lovely area, but they are unable to. Locals informed us that they continually encounter people bemused by the lack of attention given to these types of places in conventional media. It could be due to a lack of roads, as only vehicles with four wheels and enough clearance can get there.
One another beautiful but smaller lake called the Saifullah Lake is located a 10-minute walk above Mahodand Lake. So don't miss to visit also Saifullah lake whenever you make your visit to Kalam and Mahodand lake.
You can still discover and enjoy the beauty of nature in this beautiful world. Until then, you have us to plan your trip for you. If you want to see Mahodand Lake, please let us know, and we'll organize the ideal excursion for you.
Hotels at Lake
Because of the off-road destinations and closure in the winter season (December to May), there are no proper hotels at Mahodand Lake.  Some locals arrange tents for night stay in the summer season (June to November), but these are not with facilities. But increasing tours to the lake, some hotels, and camping pods are being established to witness the breathtaking view of the lake.