How to Plan a tour of Nelum valley Kashmir? Complete travel guide & information? If you are looking to answer these questions you are in right place. From the calm twirling winds of the north that plays themselves like a chanting flute to the sapphire-tinted rivers and lakes with swirls of earthy mud impersonating the marbling effect of mother nature. The land of various hues, each giving its meaning, surrounded by lush shamrock-colored mountains hiding its beauty within itself yet to be seen by these eyes is Neelum Valley, Kashmir.
Neelum Valley, named after the Neelum river, was originally known as river Kishanganga, and so was the valley.  Neelum valley is among the most beautiful Azad Kashmir districts that lie north and northeast of its capital, Muzaffarabad.  It's filled with vibrant traditions belonging to its ethnic groups that speak their languages, including its local language known as Hindko. Kashmiri, Shina, locally known as dardi, Pashto, and an endangered tongue known as Kundal Shahi, is also spoken among approximately 200,000.
Why is Neelum valley famous?
In recent years, Pakistan has gained the spark of many tourists worldwide, especially in Azad Kashmir, for its breathtaking views and scenery leaving their mouths agape. There is no doubt why it's often known as the paradise on earth. Kashmir is blessed with every single thing, a human eye can crave to calm itself from the daily stress of work. The district of Neelum is famous for its vegetated thick meadows, streams, and rivers gushing along the boulders which are music to the ears. You can see dense forests and trees filled with fruits and nuts to the point they couldn't hold any longer! And how can we forget about the green mountains that surround this land?
Neelum Valley weather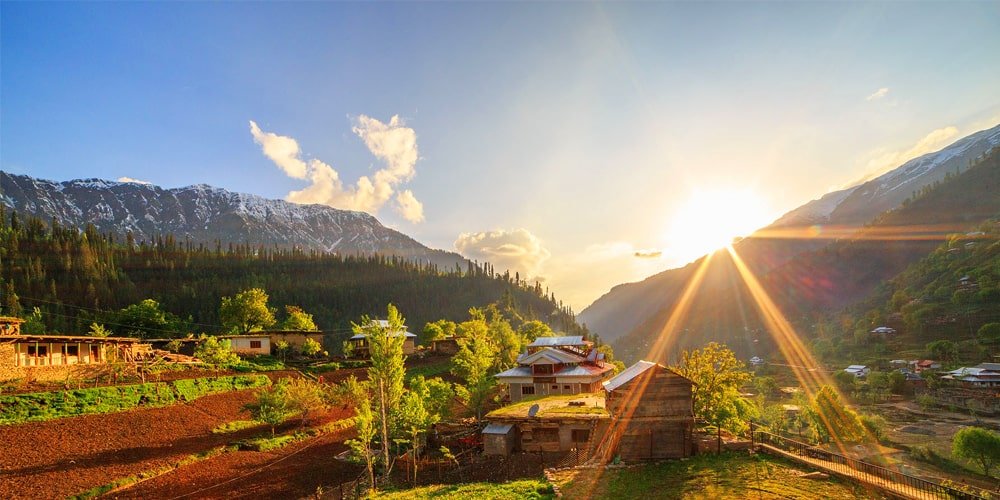 Neelum valley Kashmir's weather is lovely and breezy with calm winds. In Summer, the sky is mostly clear with cold and crisp breezes, while in winter, the mountains look like thick shawls of milky white snow with the temperature falling below 0 degrees with extreme winter winds whistling throughout the valley.
Best time to visit Neelum Valley – Azad Kashmir
It preferred to visit from March till October mainly. During these days, the trees and mountains are in their most lushes state. Most of the heavy snow of December-January is almost melted, which gives a lesser chance of land sliding. The local businesses are striving which offers the tourists the perfect taste of the ethnic culture by their own hands. The weather in these months isn't that extreme either but cool enough for everyone to enjoy their time.
How far is Neelum Valley from Islamabad?
A drive from Islamabad to Neelum Valley takes approximately 6 hours and 46 minutes, depending on which side you take. The distance between the Valley and Islamabad is 234.9 kilometers.
Neelum Valley road condition?
Mostly in winter, the road conditions are too bad due to heavy snow, which causes land sliding, but mostly, it's safe enough to ride. From Athmuqam to Muzaffarabad, the road is quite good, but after that, it is preferred to continue your trip with a jeep because of the cracks left due to the earthquake in 2005. Most people enjoy their trips by road as they can enjoy mesmerising beauty that follows during their journey.
Hotels in Neelum Valley
Due to the recent uprise in tourism near these areas, many people have started building and starting their hotels with the best imaginal services. Most of them are near the lakes and the mountains to get the best view possible for the customers. The hotels are often built in the local architectural style to reflect their culture and give it a sense of being in a cozy home. The hotels are quite affordable for their provided services, including breakfast, bonfires, etc. These hotels are of wood with intricate designs to wow the visitor's eye. The rooms can hold up to 5 members depending on which room you choose to stay in.
Neat & Clean Hotel With Reasonable Rates:
These are provided with blankets, wooden tables and chairs, and a clean bathroom; however, some hotel rooms might not have AC in them due to their cold temperature most of the time. Most of the hotels have situated times for breakfast, brunch, and dinner mostly regulating them with various options of both western and local dishes. A full breakfast meal can include a freshly done omelet with fresh eggs and vegetables, juices, fresh preserves, fresh and rich homemade butter, and toast but can be changed to the visitor's liking. Local options include naan, change, and chai. Some hotels provide a facility of buffets with an assortment of goodies from bread to fruits to desserts. Popular hotels include Neelum Good View resort, Green Village resort, and Pine Park lodges Keran Neelum Valley.
Internet & cellular network facility?
In recent years, many famous networks of Pakistan such as Zong and Ufone have extended their facilities to these northern areas for more internet facilities for both the locals and the tourists. However, signals may sometimes lag due to the high altitudes of where the valley. But many dhabas and hotels provide a stable internet and phone connection. However, many people prefer not to use the internet as they are mostly busy enjoying their lives.
Daily Budget/Trip budget
A budget can depend from person to person. A single-person trip can be quite inexpensive as many things are made quite affordable, and most need the money to enjoy the local Bazaars and Restaurants. A budget of 50 USD per day for a person is more than enough if you are on a tight budget.
What to Pack for Neelum valley?
The items you do need to pack up are:
warm clothes
sweaters
mufflers
jackets
gloves
A power bank to charge your phone at all times
A 3-plug as most of the hotels have two plug boards
router for a stable internet connection
strong grip shoes if you are looking to hike but walk on the sloppy areas in general
A water bottle.
Is it safe to visit Neelum valley?
f
During the past few years, Pakistan became a victim of terrorism, and many destructions took place during those times, especially in the northern areas. Still, many improvements have been made in these recent areas, and have been clean of any terror activities. As tourism is starting to verge up in these places, many foreigners ask, is it safe to visit here? And the answer is! The locals are highly heartwarming and welcome you with open arms to look into their daily lives and culture, giving you the best they can. In terms of weather, in extreme winters, it can be sometimes unsafe to visit these districts due to heavy snow and landslides.
Things to do in Neelum Valley
But what can we do in Neelum valley besides sightseeing?! No worries, this place has a lot to offer! For our adventure-loving guests, hitch-hiking is the best place to start, and many sites give the facility to hike with the equipment through the green mountains, which can be the best way to enjoy your adventure craves.
The blue rivers are filled with fish, mostly trout, which are also the place's specialty where you can fish your own fish and request it to be cooked by the local chefs as well! Some restaurants have a whole fish tank where customers can pick their fish and can eat it through the menu they provide near the gushing rivers and waterfalls.
The local villages run their family-owned businesses in the shape of Bazaars. Here you can find handmade traditional Kashmiri lebaas (garments), handmade wooden cutlery, and ceramics. There is a lot to do, but what to choose?
Famous places to visit in Neelum Valley Azad Kashmir
1. Dhani waterfall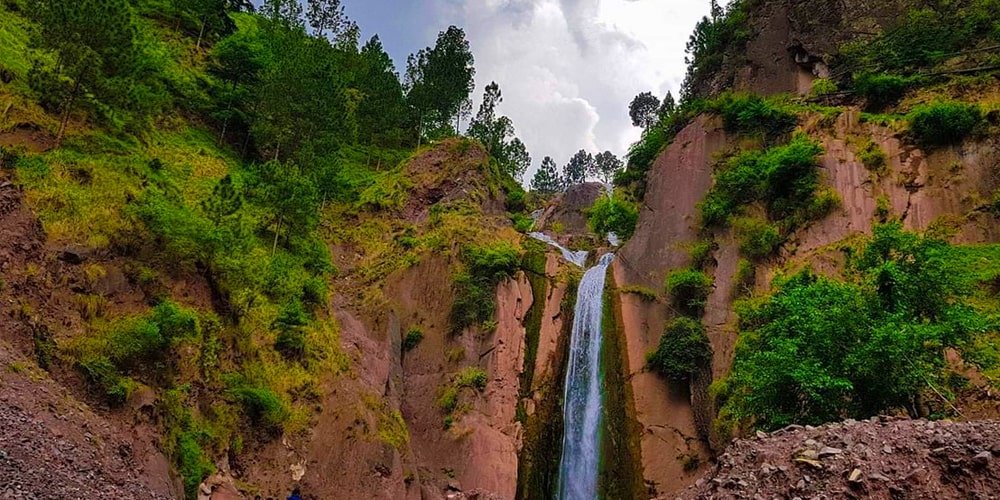 2. Uthmuqam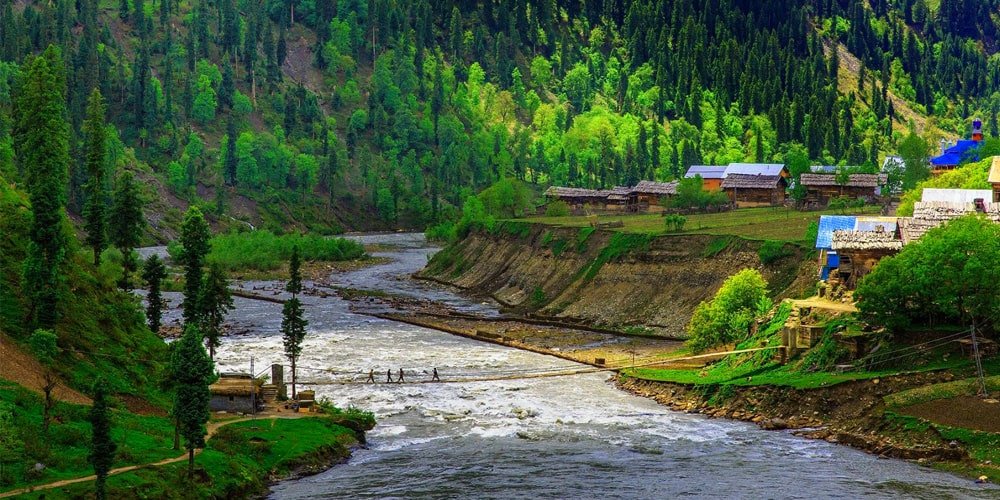 3. Kutton village and Upper neelum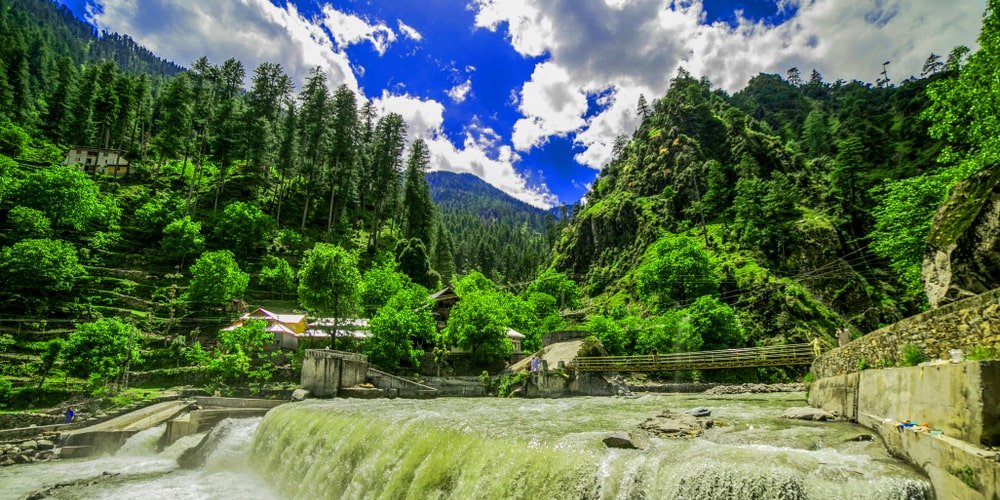 4. Ratti Gali lake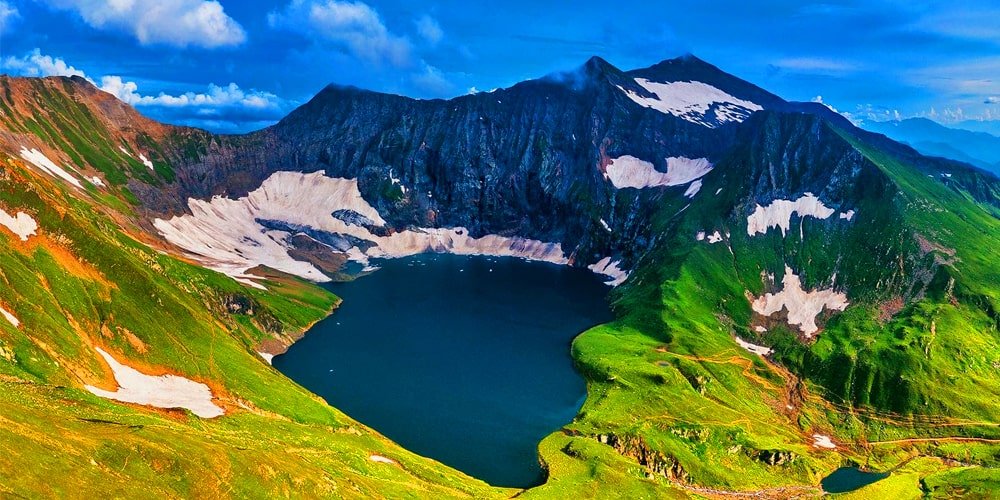 5. Keran valley
6. Sharda Peeth (A holy place for Hinduism)
7. Neelum River
8. Kel Village
9. Aurung Kel
10. Taobutt village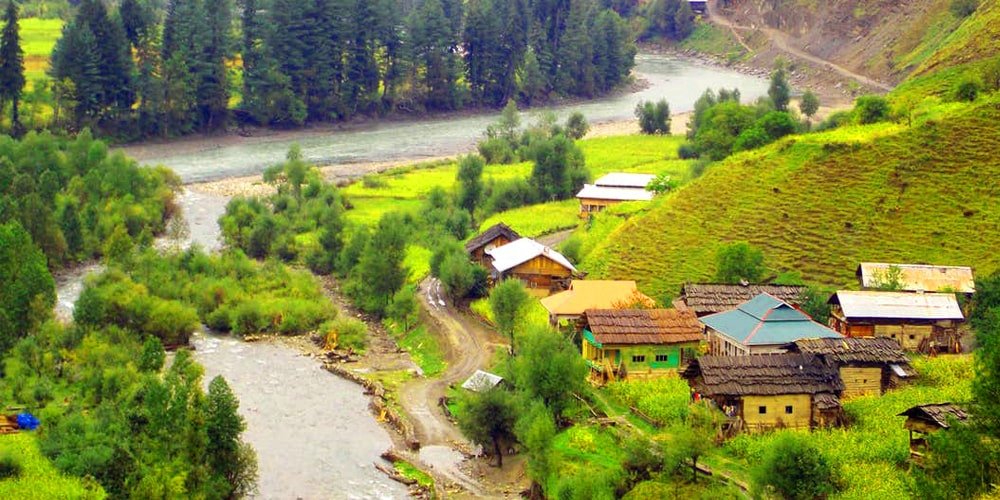 11. Chitta khatta lake
12. Rawalakot
13. Banjosa lake
14. Toli Pir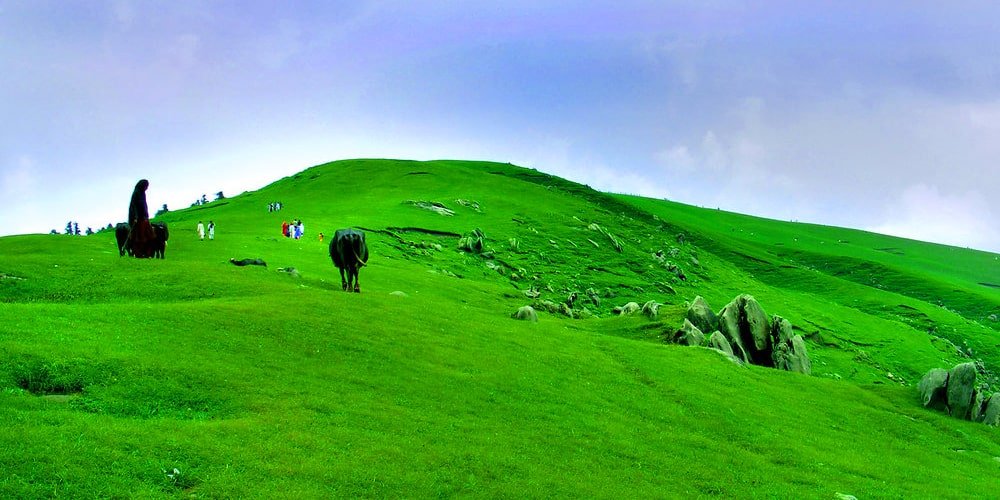 15. Pir Chinasi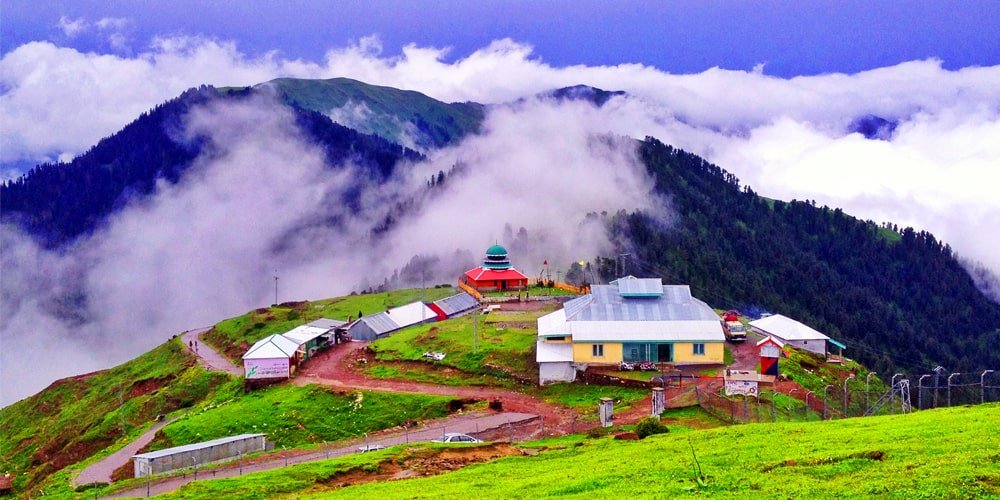 16. Shounter lake
17. Leepa Valley